We are a family business that makes gourmet croquettes for those who are looking to eat a homemade product of the highest quality with natural ingredients for their clients.
Our origins
We are a working family who really liked cooking, so we thought of making high quality gourmet croquettes for people who didn't have time to make them.
We noticed that croquettes were one of the 3 most sold tapas in Spain but there was a lot of very artificial product, so we opted for quality ingredients to get a homemade croquette like the one we have always had.
In the words of our founder Florencio:
"We are committed to quality raw materials, which obviously make the cost more expensive, but for us, quality and customer satisfaction come before anything else, which is why we select our suppliers with the utmost care".

"We use the same ingredients that you would use at home, the traditional way of making them: Spanish whole milk, Spanish butter, flour and large quantities of the main ingredient (Iberian ham, boletus, etc.).
The first time we went to an important gastronomic fair, back in 2017, we really realised that we had a great product (it seemed good to us, but it is the customer who has to tell you that).
That day, we felt how many strangers were amazed when they tasted our croquettes.
That was a great turning point, when we said to ourselves "we really have the best croquettes in the world".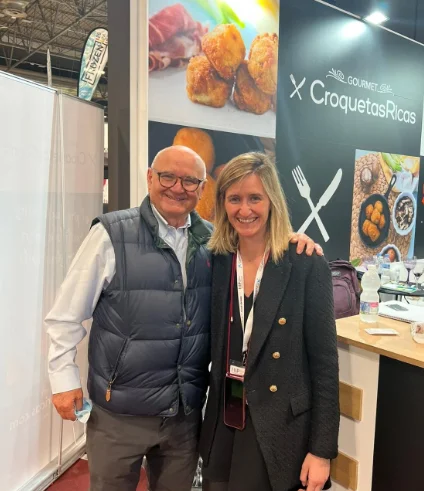 Our Team
Our adventure began in 2016 in a small bakery where there was only one person making the croquettes, today there are more than 20 of us and we have customers all over Spain and abroad.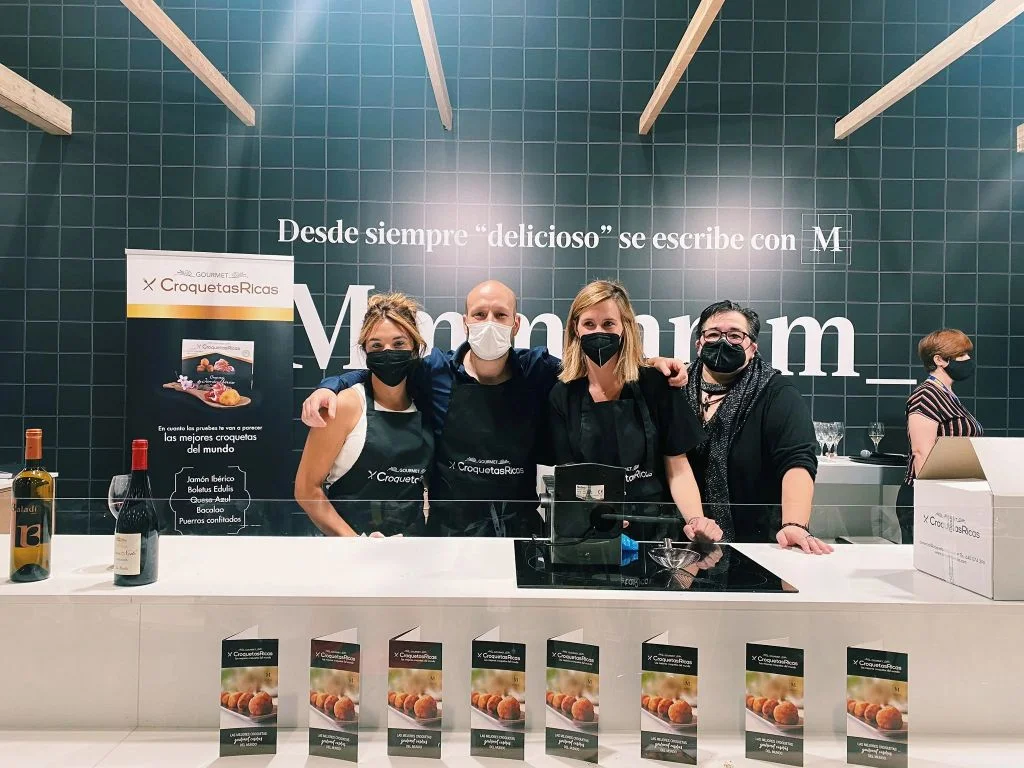 Commercial staff

We try to create a family atmosphere among all our components from the marketing department, the commercial, financial and of course, the production team.
We all help each other to make the best gourmet croquettes on the market, and to make you smile (even if you can't see it, you are smiling, our guys).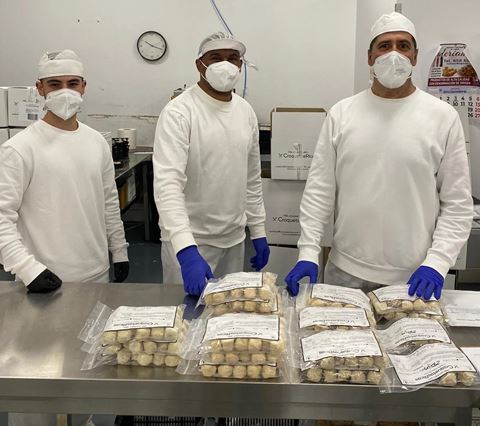 Producing staff

The best croquettes in the world
We currently have 6 flavours of croquettes on sale, and they may not seem like many, but they are really very good flavours.
We do a lot of tests before releasing a new flavour, and until we find the right formula, we don't stop.
In Croquetas Ricas, the process of elaboration of the croquettes is very similar to what is done at home (real ingredients), with the difference that we use industrial machinery to make large quantities of the product and the final rounding of the croquettes, we do it by hand.
The key to the product is to make a good béchamel sauce with whole cow's milk, butter, flour and large quantities of the main ingredient.