Are you interested in buying the best Spanish croquettes on the market in your country?
From Croquetas Ricas we inform you that we have the necessary permits and certificates to export our gourmet spanish croquettes to many countries.
How do we gain these certificates to export croquettes
In order to obtain these permits, our facilities are equipped with the best equipment and strict health controls to be able to produce our croquette.
Our employees know all the requirements that must be fulfilled and each of them has the corresponding food handler's certificate.
A food handler's certificate is a document that proves that a person has completed a training course on food hygiene and safety. This course includes information on how to handle food properly to avoid contamination and reduce the risk of foodborne illness.
This certificate is required by law in some countries and states to work in certain positions in the food industry, such as in restaurants, grocery shops and food production plants.
The course and examination to obtain the certificate are provided by authorised organisations, and the validity of the certificate is usually for a set period, after which renewal is required.
It is important to emphasise that the food handler's certificate is only one part of ensuring food safety, and that businesses and workers must also follow strict food hygiene and safety practices at all times.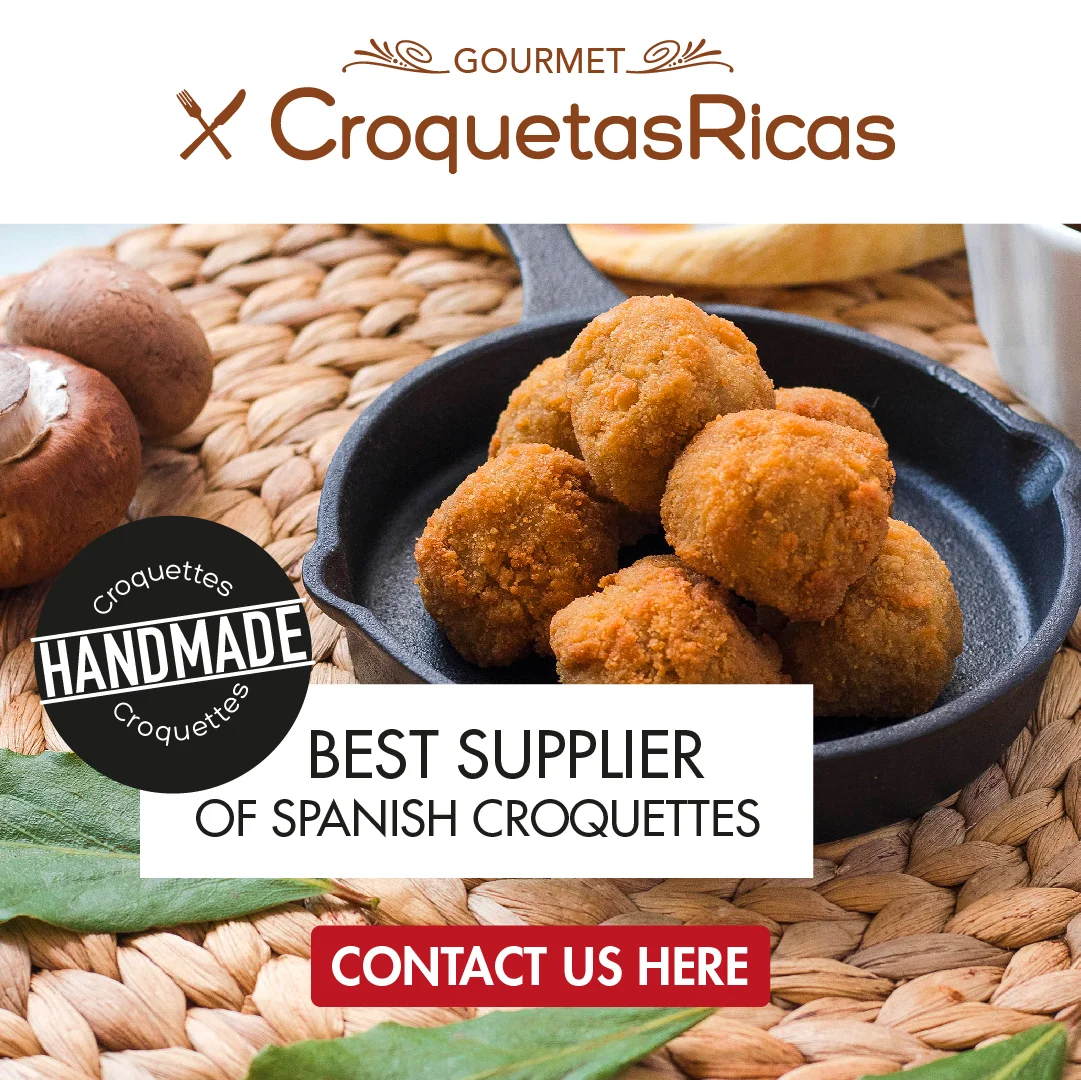 Here you have a list of many of them:
United States

Canada

Dominican Republic

Indonesia

Philippines

Hong Kong

China

Mexico

Uruguay

Brazil

Chile

Colombia

Venezuela

Ecuador

Peru

Colombia

Gibraltar

etc
How to export food to other countries
To export food to other countries, several requirements must be met:
Comply with the sanitary and phytosanitary regulations of the importing country.

Obtain the appropriate certification, such as export certification or export registration.

Ensure that products meet the quality standards required in the importing country.

Provide detailed product information, including list of ingredients, production and expiry date, and storage instructions.

Comply with the customs and trade regulations of the importing country and the countries through which the product transits.
It is important to note that requirements may vary depending on the importing country and the product to be exported, so it is recommended to consult with the relevant authorities before starting the export process.
You can fill the form to ask if we can supply you the best croquettes in the market.