If you are looking for a supplier of homemade spanish croquettes for your customers in your country, this is your product.
We are specialists in the production of homemade croquettes for distributors around the world. We can become your croquette supplier for your restaurants or business.
Our product is totally handmade and natural, and is aimed at all types of catering businesses (bars, restaurants, caterers, hotels, events, gourmet shops, supermarkets).
Our gourmet croquettes are made with Spanish butter, imported refined flour and creamy whole milk from Asturias (Spain), to guarantee quality raw materials, so that the product meets these requirements:
Creamy on the inside.

Crunchy on the outside.

Contains a high percentage of the main ingredient (ham, boletus, cod, etc.) Without flavourings or anything artificial to enhance the flavour!!!
We have a workshop or croquette factory with the most advanced technology to make an artisan product on a large scale, but maintaining our hallmark: making artisan croquettes for the catering trade with the traditional recipe.
A croquette company that will be by your side and will advise you when it comes to selling our gourmet product to your customers.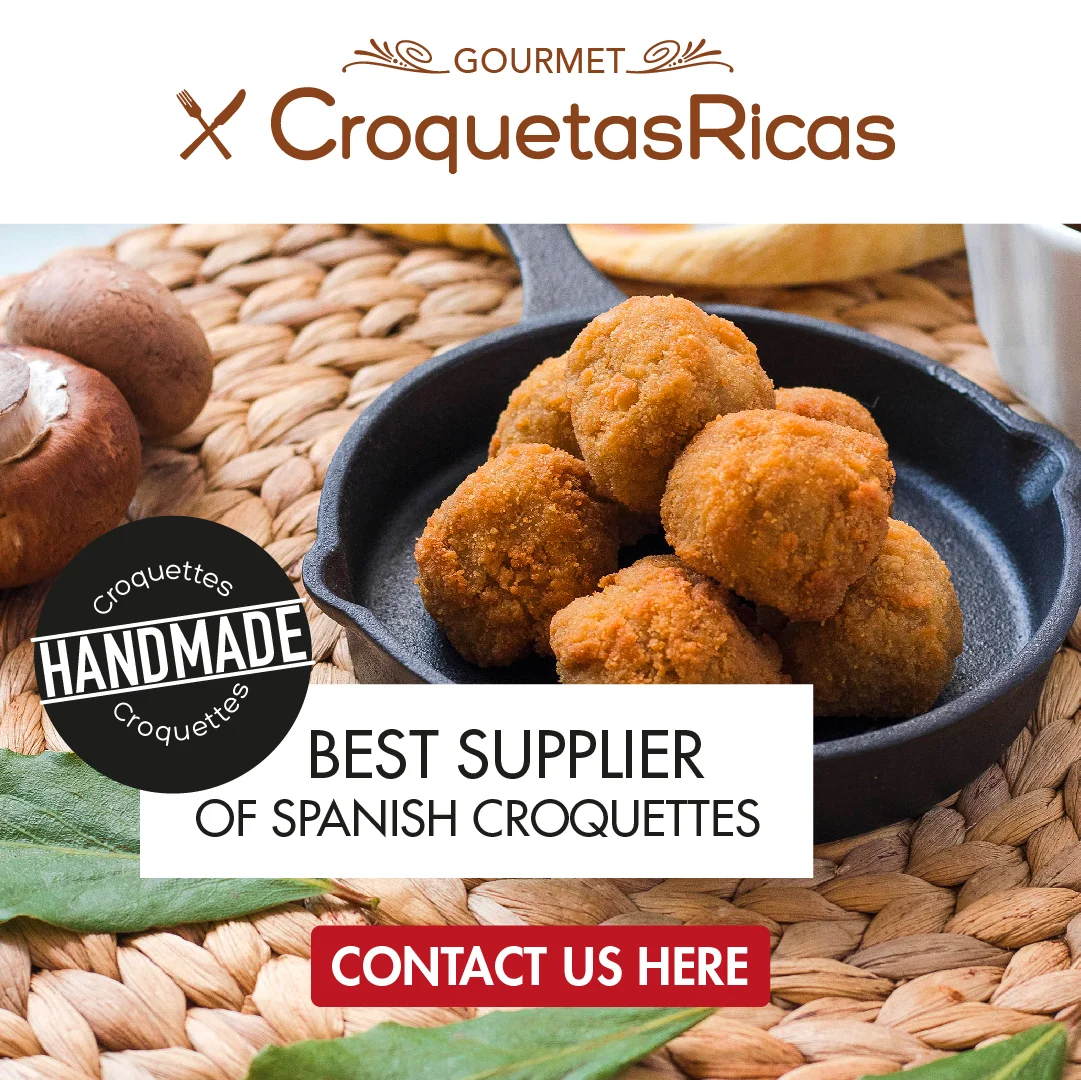 What to consider when distributing spanish croquettes
We are manufacturers of gourmet croquettes frozen at -18ºC for distribution companies in your country.
You have to take into account that you have to order a minimum to receive our product.
You can choose between different sizes:
Cocktail - 15 grams
Medium - 25 grams
Big croquette - 40 grams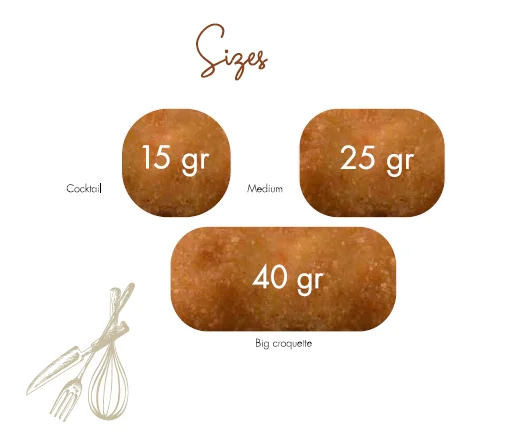 It is true that we can also customise the sizes if the customer requires it and the demand is going to be high, everything is to be discussed calmly.
Why distribute them?
PROFITABILITY, you will increase your sales margin by 30%.
We use the best QUALITY ingredients, without artificial additives or flavourings.
100% HANDMADE flavour, traditional recipe of a lifetime.
We can pass on to you customers in your area.
This is not the typical frozen croquette for distribution, this is ANOTHER LEVEL.
Possible prospect clients of our croquettes
In order to sell croquettes in your country you have to see who are potential customers for this product.
The truth is that we sell them mainly in Spain and all over the world, and we can tell you that it is a product that as soon as someone tries it, they are sure to repeat.
Among the possible customers who can buy this product with total security you have:
Restaurants: could be a group of restaurants, hotels or pubs.
Caterings: is a company that offers food for events (weddings, parties, corporate events, etc.).
Supermarkets: for sale to private individuals, it is a good way to sell the product to everyone.
Shops (butchers, gourmet shops, etc.): These types of businesses sell croquettes in Spain and the truth is that they do so with great regularity. You should take this into account.
Where to buy Croquetas Ricas
Contact us in the following form and we will contact you as soon as possible: